About Me


Thanks for visiting my website!

I am the wife of a hard working farmer and a mother to 3 active children! Having my studio on our farm has been such a blessing. I was able to stay home with the babies, be available for farm help and am usually able to make all of the activities!

I have enjoyed the studio for the past 19 years! Things have changed so much in the photography industry in that time. I have been able to keep up with the change and still keep that old school, classy feel to my work that I love.


Services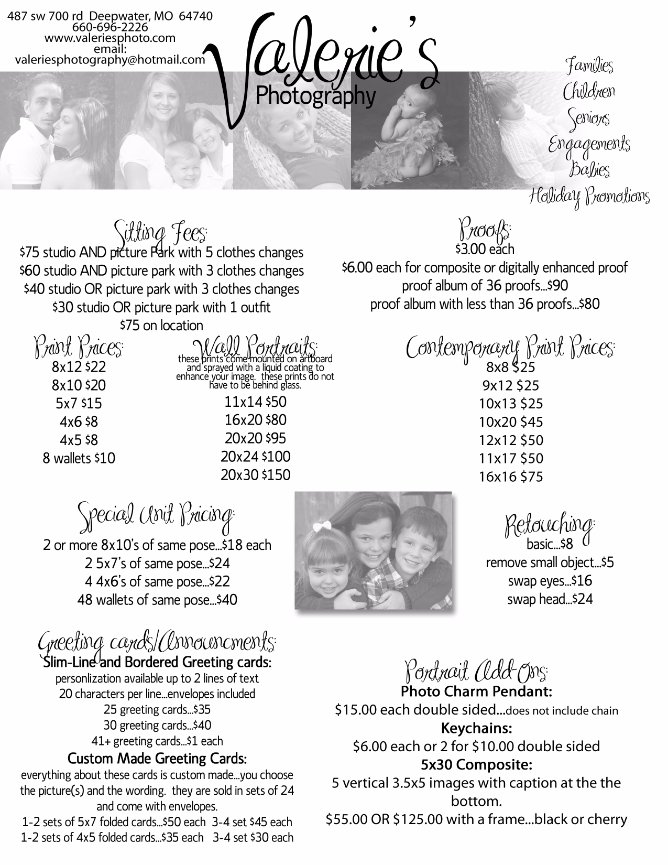 Thank you for visiting my website!
I would love to help you capture a memory or two!
Senior portraits, wedding photography, family groups, and children are all my favorites!
I have a Kiddie Klub that you can join for those baby pictures that get captured so often.
Take a look at the information. If there is something you don't see, please feel free to contact me with your questions.
Thanks again for stopping by!